Burial or Cremation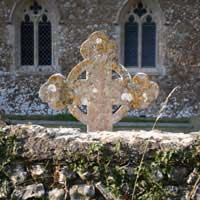 The vast majority of people have very strong ideas about what they would like to happen to them after they die. It has become increasingly common to hear people expressing a desire to shun the traditional black funeral in favour of a 'celebration of life'. In fact' one of the most significant ceremonial shifts has been occurring over the course almost 150 years; away from burial and towards cremation as the most popular choice.
History
Today, cremation is the option chosen at more than 70% of all funerals in the UK; compare this with the paltry number of such occurrences in the mid-20th Century (less than one in 10 until well after World War II) and it is not difficult to see the magnitude of the change in people's perception of the ceremony. Cremation was, in fact, illegal until 1884, but once it became permitted under British law it was tirelessly advocated by a plethora of intellectuals, professionals (particularly members of the medical profession) and artists. Their reasons for doing so were varied; many doctors and surgeons contested that it was a safer method of laying a body to rest, while intellectuals and artists suggested that it was a more spiritually fitting final act.
These hugely different groups of people had an important impact on the rise in public awareness with regard to cremation. After the War, the government began to actively encourage cremation as a way of combating the rapid filling of grave space around the country. It was suggested that we should "save the land for the living", and a large number of people agreed. In fact, this concern has only become more acute in recent times. As recently as 2001, Parliament discussed the need to rethink the management of graveyards as they become increasingly full. Cremation was again advocated as an alternative, along with the idea of re-using graves.
Resurgence
Today, however, burial seems to be going through something of a resurgence. The rapid rise in popularity of
Environmentally Sound Ceremonies
has re-introduced burial as a popular option; many of these ceremonies revolve around the use of an 'eco-pod', or recycled coffin. These are environmentally-friendly, with little or no carbon footprint and a very rapid rate of bio-degradation. As a result, many of the ecological concerns which had informed people's choice of cremation over burial can now be avoided. Indeed, the idea that cremation is of any significant environmental benefit is now contested, with many scientists suggesting that the amount of gas which is released during the process is roughly equivalent to that used in the manufacturing of a coffin.
Cremation is still, however, by far the cheapest option. A grave can cost upwards of £800 to dig; to this the costs of the coffin, funeral direction and other factors must be added. Cremation, on the other hand, can cost as little as £200. Similarly, regardless of conflicting ecological views, there are many people who will still maintain that they would simply prefer to have their ashes scattered or stored than to be buried in the traditional manner; for this reason, cremation and burial will both co-exist for the foreseeable future.
You might also like...