Choosing The Right Funeral Director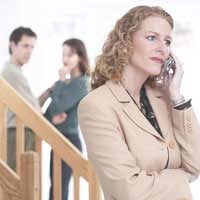 Choosing a funeral director can be an incredibly difficult thing to do. The period immediately following the death of a loved one can be traumatic and they are certainly not the best circumstances in which to be making decisions about such things as which company to employ to carry out the funeral arrangements. Unfortunately this is, however, a decision which has to be made.
Ask for Help With Funeral Arrangements
In the first instance, you should never be afraid to ask for help from those close to you when making this decision. While it is always highly recommended, if you are the deceased individual's closest relative, that you should have considerable input into the funeral arrangements, this does not mean that you should feel obliged to take on all of the responsibilities. If, for example, you don't feel up to making the actual phone calls to funeral directors, then by all means ask for help from someone else.
Before you make any phone calls, however, you must form a good idea of what you want for the funeral. It may well be that the deceased person had left details of their own preferences for the funeral in their will; if this is the case then these should be followed as closely as is possible. These are unlikely, however, to cover everything, and so you may well have to make a good deal of decisions. Once you have made these decisions, stick with them.
Funeral directors run a business and, as such, they may try to persuade you to arrange a more elaborate, expensive ceremony than that which you had intended. On the other hand, don't be afraid to ask the funeral directors whether they are willing to do a little extra; you may be surprised by the number of necessary tasks that they can take care of. For example, many funeral directors will be willing to move the body from the hospital after death and then store it while a decision is made as to the particulars of the funeral. You should, of course, expect to pay more for these non-standard services.
Funeral Directors' Trade Associations
When choosing a funeral director, one of your first concerns should be to check whether or not they are a member of a reputable trade association. There is no legal requirement for a funeral director to have any qualification in the UK, but sticking to those who have been accredited by a respected trade body can help to ensure that you receive a good service.
Individual directors should hold membership of the British Institute of Funeral Directors. This organisation runs training courses for funeral directors, at the end of which the individual receives a formal qualification. Furthermore, the director should be in possession of an up-to-date practicing licence. These are renewed annually, and guarantee that the director has engaged in extended training, and has renewed their commitment to the Institute's code of conduct. You should also look into whether the company for which the individual funeral director works is accredited.
There are several relevant trade associations in the UK, the most significant of which are the Society of Allied and Independent Funeral Directors, the Association of Funeral Directors, and the Funeral Standards Council. Membership of these organisations guarantees that the company in question has agreed to abide by a strict code of practice, and that you, as the customer, will have an official channel through which you can complain if things were to go wrong at the funeral.
You might also like...