Moving to Canada, Would My Will Cover the UK Law?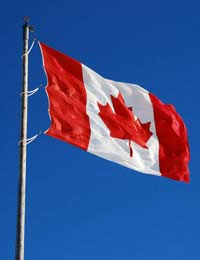 Q.
Some friends are moving to Canada but will still own a property in the UK.
If they write new wills in Canada will this cover the UK property or will they still need an up to date will in the UK for UK law?
(Mrs Julie Couch, 22 December 2008)

A.
Ensuring that your will is in order should be a priority for anyone who owns property or has children. Dying intestate (that is, without having left a valid will) is likely to result in your affairs being dealt with in an unsatisfactory manner. This problem is compounded when individuals choose to move abroad, or where they hold dual citizenship.
Hague Convention
Your friends are right to consider rewriting their wills. The 1961 Hague Convention established a framework to ensure that 'public' legal documents such as wills would be admissible in countries other than that in which they were signed. However, Canada is not a signatory to the Convention, resulting in something of a grey area.
As your friends are retaining property in the UK, they are likely to be best protected if they keep their British will. Presuming the document is valid, as it has been written in the UK and signed by a British citizen, there is no reason that it should not remain as such. That said, they may wish to make alterations given their significant change in circumstances; for example, if they have children they may think about changing their instructions regarding care of any children, if this is applicable.
Canadian Will
If your friends are moving to Canada full-time, they should also ensure that they safeguard their interests in that country. This will entail writing a second will that applies to any Canadian property that they may hold. This document must be drawn up in accordance with Canadian, rather than British inheritance laws; that said, your friends will find that the two are broadly similar. If they later renounce their British citizenship in favour of Canadian passports then there may be further changes to be made. It should also be remembered that the inheritance of any property based in Canada may be dealt with under their laws.
At all stages of this process it is important that your friends seek specialist legal advice. While this will add costs to the otherwise expensive process of moving, a small investment now can save a lot of effort and worry at a later date.
You might also like...