Where Should I Keep My Will Safe?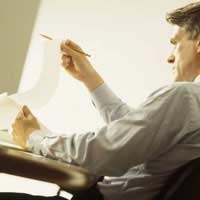 Your will is one of the most important documents that you will ever write or have written. It contains such vital information as what should happen to your assets after your death; who you wish to provide for; and what, if any, preferences you have with regard to funeral arrangements.
Having written a will (there is plenty of information elsewhere on this site regarding the actual process of writing the document), it is of the utmost importance that it can be found quickly and easily by those who survive you. The period following the death of a loved one is, of course, traumatic, and those closest to you will have a fairly large amount of work to do in order to ensure that the proper arrangements are made. In order to facilitate this process, you should make every effort to keep your will in an easily accessible place.
Get Copies
If you have had your will written by someone else, you might not even have a copy. However, it is well worth asking the company who did the writing for you to forward you a version that you can keep in the house; in these circumstances, if you live with someone else, your will can be found immediately.
If you live on your own, you have several options. It may well still be worth keeping a copy at home, in an obvious place. However, there are also several other places in which it might be useful to store a duplicate. The first of these is with a solicitor. If you already have a solicitor then they may well offer to store a copy of your will for free; otherwise you may have to pay a storage fee, but this should not be too significant. The majority of people who keep copies of their will away from the house seem to choose the solicitor's office as the place in which they will do so.
Electronic Storage
There are other places in which you can safely store your will: some banks will offer to keep copies of important documents, although this is becoming less common as a result of branch closures. In recent years, however, it has also been possible to store your will electronically. The UK Will Registry Office allows users to store digital copies of their testament on their secure database, for a small fee. After a death, a close relative (ideally the executor of the will) can apply for access to the document, after which it can be erased from the database. You should note, however, that there may be a charge for making alterations to your will if you store it with the Will Registry Office.
When considering where to store your will, there is one vital consideration: you must ensure that you tell the executor named in the document where you are intending on keeping it. Your executor will have many responsibilities to discharge after your death, most of which cannot be performed until they have been granted probate, which in turn cannot occur before they can prove that they are the named executor.
You might also like...
Can I use a different firm of solicitors to help me execute my Father's will to the one that is currently storing the original?
Sue
- 24-Jul-11 @ 12:01 PM
Could you give me the email address for the UK Will Registry Office please, the searches I have tried don't actually locate the site for me. Thanks Peter R Cave