Organ Donation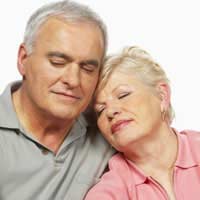 Currently in the UK there are 8,000 people awaiting a vital organ transplant. The variety of reasons for this is staggering, as is the variety of organs for which they are waiting, but they all have one thing in common: their chances of being the recipient of a successful donation are very slim.
There are 13.6 million Britons on the UK Organ Donor Register. This is equivalent to 22% of the population, a significantly higher figure than that seen in previous years. However, even with this increase in the number of people giving their name to the Register, only 3,000 transplants take place each year. This strikingly low rate is a stark illustration of the constant need for more donors.
Many Ways
There are a variety of ways in which one can become an organ donor. The Human Tissue Act (2004) has replaced many previous legislations surrounding the issue of organ donation. The emphasis is now on the intentions and wishes of the donor (be they deceased or not), rather than those of the family. It is now the case, therefore, that a line in your will outlining your wish to be an organ donor is legally sufficient; you are not required to be listed on the Donor Register. This particular course of action has been further facilitated by the introduction of rules allowing hospitals to keep organs in storage while they await consent to make a transplant. There is now also a revised version for Sctoland (2006) and more information about this can be found on the Human Tissue Authority website.
However, simply using your will as evidence of your wishes may not, in this case, be a pragmatically sound option. Human tissue has a very short useful life and, as such, decisions about transplants often have to be made very quickly; indeed, often before the family has got as far as reading the will. As a result, it is highly recommended that, if you wish to become an organ donor, you put your name on the Organ Donor Register. The same principle applies if you carry one of the old-style Organ Donor Cards. These cards are a symbol of your intention, but it is often found that individuals who wish to donate their organs were not carrying their card at the time of their death; the one way you can ensure that your wishes will be adhered to and your useful organs donated is to register.
Signing Up
Signing up to the Organ Donor Register is very easy. It can now be done online, using the NHS website UK Transplant. Similarly, if you have applied for a driver's licence recently, you will have been asked to tick a box indicating your wishes with regard to organ donation. This particular method has only been introduced fairly recently, however. Alternatively, you will also be asked whether you wish to become a donor when you register with a new GP, or apply for a passport.
When you sign up to the register, it is vitally important that you inform your close relatives of your decision. If they are not expecting your organs to be donated, it can come as a traumatic shock for any surviving relatives. In order to avoid this shock, and to minimise the risk of problems of consent, ensure that they know exactly what will be happening.
You might also like...