Top 10 Tips for a Successful Business Succession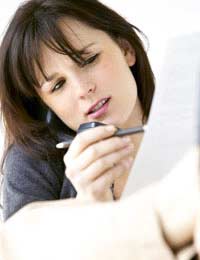 Business succession can be a long and difficult process. It often marks the end of one individual's career – but the beginning of a new role for someone else. It is a process that must be handled efficiently and sensitively in order to guarantee success.
Business succession can also seem daunting. If you are considering handing over your business, consider these top tips designed to help make the process as smooth as possible.
1. Plan ahead
Forward planning is at the heart of any successful business succession. The sooner you start planning, the more likely you are to complete the succession process without a hitch.
All too frequently, business owners reach the point at which they want to retire, only to find that their intended successor is not equipped for the job – or, even worse, that they actually don't want to do it. By thinking ahead and developing a comprehensive plan, you can help to eliminate potential problems.
2. Communicate with staff…
It is very easy for a poorly managed business succession to result in a deterioration in staff morale. Problems most frequently arise when staff feel that they have not been consulted or kept informed. While it is clearly not necessary to run every decision past your staff, it is vital that you keep them abreast of developments – rather than springing a management change on them without warning.
3. …and with family
It is also important to understand the potential implications on your family relationships. Remember that not everyone will share your view of succession, and that the process should be handled sensitively – particularly if there is more than one potential successor.
4. Don't make assumptions
Similarly, you should understand that you may not have the same aims and ambitions as your intended successor. Never assume that this individual wants to take on the business – or that they will necessarily be the best person for the job. Remembering that family succession is not always the best option is, perhaps counter-intuitively, a vital part of the family succession process.
5. Don't parachute
There are few things more likely to cause friction within a business than the perception that new management is being parachuted in, over the heads of long-serving employees. Make sure that your staff feel involved in and engaged with the process in order to ensure a smooth transition.
6. Understand the tax implications
The tax implications of family succession can be significant. You may need to contend, amongst other things, with Capital Gains Tax, and potentially with Inheritance Tax. You should ensure that you understand the relevant entrepreneurs' reliefs in order to minimise the burden. Good, independent tax advice is crucial here.
7. Remember the shareholders
If there are other shareholders in the business, you should remember that you may be required to consult with them over management decisions of this sort. Make sure that you take legal advice if you are in any doubt.
8. Put things in writing
It is important that you recognise that succession is a business arrangement, and should be treated as such – even if it does involve members of your own family. In order to avoid confusion or disagreement in the longer term, it is vital that you codify that arrangement. Have it written up, with the help of a solicitor if necessary, and signed by the relevant parties. This might seem like overkill, but it can be the difference between a smooth succession and a process fraught with arguments.
9. Be realistic about your role
Everyone has a different view of retirement. Some people see it as the end of their career; the point at which they hand over the reigns to someone else entirely. Others, meanwhile, choose to maintain an active interest in their business – and this is particularly common amongst entrepreneurs.
You should try to be realistic about your future involvement in the business. If you intend to maintain some formal role, it is vital that this is clearly established, and that your successor understands. On the other hand, if you intend to leave the business altogether, you need to make sure that your successor has all the skills and knowledge they require.
10. Understand that it's a process
This is perhaps the most important aspect of all. Business succession is not an event; it is a process. That process involves a number of different steps over an extended period of time, including identifying a successor, equipping them for the job, ensuring that other staff members understand the succession, and so on. For many business owners this is a process that will take some years. Forward planning, and a willingness to work at the process, are therefore vital for a successful succession.
You might also like...