Starting Succession in Anticipation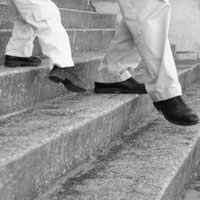 The choice to leave your business to a family member is an important one and one which should not be taken on a whim. Rather, it is a process which must be meticulously planned and prepared for well in advance.
Potential Benefits
Family succession can offer a huge number of potential benefits for a business. It can mean that the original vision of the founder can be continued through the instatement of a relative; it can also mean that the founder can maintain a close interest and, indirectly, an influence on the workings of the organisation. Although such an influence may well have been secured through a consultancy position or similar, the act of placing a relative in charge of the business all but guarantees that the founder will also maintain non-official influence.
However, family succession can also present considerable difficulties for all those involved. These difficulties can be severe enough to cause the collapse of a business or a family, as has been seen in numerous cases. The chance of such crises occurring, however, can be mitigated by a good plan of action which is put into practice well in advance. Family succession must begin in anticipation of the event itself; it is by no means enough to instate a family successor without laying the ground first, both for the incoming family member and for the business as a whole.
Many of those who choose family succession have an idea set in their mind as to who the successor will be well before that individual has even finished their education. This can be dangerous, particularly when the individual in question does not wish to take on the post. If you are intending on passing on your business to someone who is currently still in education, it is vitally important that they do not consider themselves to be without any other option; such a feeling is highly likely to cause an existing relationship to become fractious.
Qualification
Many business founders also place the family connection above considerations of qualification. If you are more concerned with finding a family successor than you are with necessarily finding the best-qualified individual to do the job, you must ensure that you prepare your successor as best you can. This can mean encouraging a sound formal business education, but there should also be an emphasis on practical experience. This could mean extended work experience, either in the company in question or in another organisation, in order to obtain a view of the workings of a similar business model. It is also vitally important that the successor has experience of a variety of tiers of business; it is not enough to push them straight into a management position without having ensured that they know about the day-to-day workings of their staff.
Any damage to employee relations can also be mitigated by ensuring that your successor has practical experience of the day-to-day running of the organisation. There may well be existing employees who consider themselves to be better-qualified for the job than your chosen successor; their concerns can, to some extent, be assuaged by ensuring that the individual who will actually be taking on your job has had good exposure to the organisation prior to their accepting the position.
You might also like...