Who do I Name as an Executor of My Will?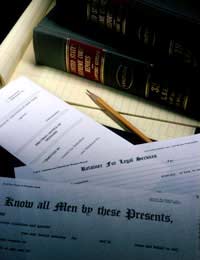 When writing your will one of the most important factors is the choice and appointment of the executors. Of all the individuals named in the document they are, perhaps, the most important, as it is to them that the responsibility to carry out your instructions falls.
Roles
Essentially, the role of the executor or executors is two-fold. In the first instance they are required to make a valuation of the estate of the deceased individual, including all of their assets, and then work out whether or not the estate will be liable for Inheritance Tax (IHT) payments. This often requires considerable amounts of work on the part of the executors, including searching for assets which are not immediately available, and making a reasonable estimate of their value.
Furthermore, they are then required to pay off any debts which are still owed by your estate (including outstanding tax bills if applicable), followed by making gifts from the estate in accordance with your will. They must then gather together the remainder and deal with it in the way you have instructed.
As you can see, the role of executor is, therefore, one which should be given only to someone in whom you place complete trust. There is little incentive for the nominated individual; they can claim back expenses and, of course, you can make them a beneficiary of your will, but there is no payment as such. When choosing your executors, you have two distinct options: either a close friend or relative, or a professional executor.
Personal or Professional?
There are some good advantages to choosing an executor with whom you have a close personal relationship. Many people nominate their spouse as this is generally the person in whom they place most trust, and this can give peace of mind to the testator.
However, it is also felt by many people that the surviving spouse will be in no emotional position to take on the multitudinous responsibilities associated with the role. In these cases, the position is generally offered to the children of the testator or close friends. If you choose not to nominate professional executors you should name at least two in your will, although you can specify up to four. This ensures that, if one is unable to perform the tasks on your death, or if they pass away before you, there will be another option.
The second option is to employ a professional executor to take care of your affairs. Sometimes this is a dedicated company, although more frequently individuals who choose this course of action employ their bank or solicitor to take action on their behalf.
The benefits of this choice are that you should have the peace of mind that your nominated executors will definitely take on the responsibilities, are experts in their field. The latter seems not always to be the case, however; stories appear almost weekly of incompetent executors, particularly from banks.
If you choose to nominate a professional executor, you should investigate how much they will charge. Some require an up-front fee, but it is more common for them to arrange to become beneficiaries in your will as payment. Often a professional executor service is offered as part of a will-writing and trust creation package, which can be a good idea for someone with slightly more complicated intentions.
THE WILL EXPERT IS FOR SALE.
This website is for sale [more info].
You might also like...
Can an Executor also be a Beneficiary of same will?
fleur
- 3-Aug-15 @ 12:08 PM
What happens next if the executor/sole beneficiary of someone in a dementia care home predeaces her?
Bill
- 25-May-15 @ 8:12 AM
@SHONA. It depends on how busy the courts are. It should not take more than a few months though.
TheWillExpert
- 17-Apr-15 @ 9:58 AM
Been informed my the solicitor that my brother and I and benefisiory to my father's estate.We never had contact with my father but his names is on both our birth certificates. the solicitor has all the paperwork and he has put it to the court for one of us to be the executor, how long does this take ?
SHONA
- 16-Apr-15 @ 12:24 PM