What is Probate?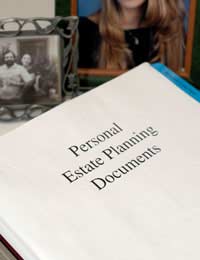 If you are considering writing your own will, you will need to have a firm grasp of some of the legal terms which are involved in the process. Many of these are covered in articles elsewhere on this site. One of the most important terms with which you will need to be familiar, however, is probate.
Probate entails the settlement of all claims with regard to a deceased person's estate, and the disbursement of their property. In simple terms, the word 'probate' describes the right conferred on an individual to deal with the affairs of the deceased person. In order to receive this legal right it is necessary to apply to the Probate Registry, which is the government office responsible for dealing with probate claims.
Grant of Probate
When an individual applies to the Registry, they will need to request a Grant of Probate. This is the official recognition of the individual's right to probate. In almost every circumstance, a Grant of Probate is required before control of the deceased individual's estate can be transferred. However, there are some instances in which a Grant may not be necessary; if, for example, the estate of the deceased has a total value of less than £5,000, probate may be granted by default.
Similarly, if everything in the deceased individual's estate was jointly owned and their will stipulates that everything should be passed directly to the other joint owner, then no Grant will be required. If, however, the deceased individual's estate has a total value of £5,000 or more; if they left stocks and shares; if they left land or property; or if they had certain types of insurance policy in their name, then it will be necessary to receive a grant before any action can be taken. In these cases, the organisations with whom the assets are held (for example a bank or stockbroker) will request to see the Grant before they will release the assets.
It should also be noted that a Grant of Probate will not be granted by the Registry until a percentage of any inheritance tax which is owed by the estate has been paid.
Intestacy
The granting of Probate can be more difficult if the deceased individual has died intestate; that is, if they did not leave a will. In these cases, the closest surviving relative applies to the Probate Registry for a 'grant of Letters of Administration'. This is a document which confers the same powers as a Grant of Probate, but is reserved for individuals who are not named in the deceased individual's will. If the closest relative is a child, the law stipulates that an application must be made for joint administration of the estate.
It should also be noted that there may be a fee for a Grant; if the total value of the estate is greater than £5,000 then the applicant will incur a charge of £90, but probate for an estate with a value of less than £5,000 is cost free.
You might also like...
@mouse. Speak to your solicitor - it's usually advised that you do this as soon as possible. You need to have valid grounds for contesting a will...such as fraud or someone asserting undue influence over the will creator etc.
TheWillExpert
- 27-Jan-15 @ 11:39 AM
My mother has been named as joint executor in a will with another relative. The other relative has had the will (an aunt) changed in the last 12-18 months and my mother may want to contest the will. When should she do this? Before probate is applied for or after?
mouse
- 24-Jan-15 @ 6:40 PM
@TJ. Unless written into a will, the estate would normally pass on to the spouse. In a second marriage if the estate is over a certain amount the natural children of the first inherit part of the estate (usually what remains after the first £250,000). If probate is still ongoing from your mother's death and the step father has died, this complicates things. You really need to see a specialist lawyer for help to see whether your sister's children can claim on the estate.
TheWillExpert
- 13-Nov-14 @ 12:51 PM
My Sister died intestate October last year. She was survived by her Husband and two children from a previous marriage. As her Husband suffers from dementia his Son( also from a previous marriage) who has power of attorney has been dealing with her affairs. Her estate was registered with the probate office last November but is not yet completed. Sadly her Husband has now passed away. As he will no longer benefit from my Sisters estate is it right that his Son who is no relation to my Sister should benefit ahead of her two children. Morally that seems crazy to me but legally I am not sure. Be pleased if anyone could unravel this.