My Father's Will Was Declared Invalid: Case Study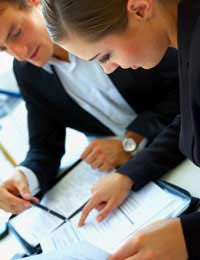 A will is a complex legal document. Indeed, many people underestimate the complexities of this instrument, instead presuming that writing a will is as simple as putting their wishes on paper.
In some cases, will-writing is a fairly simple process. When financial affairs are straightforward, writing a will need not be too taxing. But regardless of the complexities of the estate, it is vital that certain legal procedures are followed.
If a will does not conform to these legal specifications, there is a risk that it will be declared invalid. We spoke to Anna, a woman whose father wrote a will before his death – but which was later successfully challenged in court.
Background
"My parents divorced when I was quite young," Anna said. "They stayed on pretty good terms, and they both ended up remarrying.
"My father was a business owner, and he did quite well for himself throughout his life. When my parents divorced, they both rewrote their wills. The idea was that my mother would inherit a portion of the estate, and the remainder would be split between me and my two brothers.
"In the end, my father remarried. At the time, we didn't really think about the financial implications of it. We all still got on pretty well, and it just didn't really cross our minds."
Second marriage
Anna's father died unexpectedly, two years after marrying his second wife. "It was obviously a horrible time, as it would be for anyone. Again, we just weren't thinking about the financial side of things.
"It wasn't a surprise to find out that my father had changed his will. I suppose we had presumed that he would have made provisions for his second wife. But it was a major surprise to find out that we had been all but written out of the will."
The new will suggested that Anna's father's estate would be left entirely to his new wife, and that provisions for his children would be made only on her death.
"This caused some pretty major financial problems. My brothers and I were all in education at the time, and my mother was out of work. Because we were still legally children, we were effectively still dependent on our father."
Legal challenge
Given the situation, Anna's mother decided to challenge the will in court. "I think my mother found it a really difficult decision," Anna says. "It obviously changed the tone of our relationship with my father's second wife, and it was a pretty unpleasant experience for her."
Anna's mother challenged the will on the grounds that it did not make provision for her ex-husband's dependants – that is, Anna and her brothers.
"As it happened, the case never got as far as court. We sat down with our lawyers, and it was made clear that if it did go to court a judge would almost certainly find in our favour, because we would be classed as financial dependents."
The respective lawyers came up with a plan that means Anna's father's second wife now makes payments out of her deceased husband's estate. Anna is in two minds about the result.
"The financial side of it was obviously good. But it really has made our relationship more difficult. It would have been far, far better if my father had written a reasonable will in the first place"
Anna's situation demonstrates the importance of writing a clear, legally valid will. If you are in any doubt about your responsibilities, you should seek legal advice.
You might also like...
Addition to previous questions. My niece is N O K to the deceased.And other family members of the deceased and friends of the deceasesay she is very domineering and of a persuasive character. (The girlfriend ) .My nieces father the opposite ;he would do anythingfor a quiet life. Please help my young niece who is in distress and we both feel this experience has been very cruel to her both mentally &emotionally.
Noddy
- 14-Jan-16 @ 1:49 PM
My niece was made to stay away from her fathers death bed ,by her fathers girlfriend in the last 2 weeks of his death which is out of character of this man.The girl friend as lived in the house for the past 6 months. And my niece moved out 12 months ago due to the girlfriends domineering ways towards both my niece and her father.Has the girlfriend any legal right to be able to stay in the house.The girlfriend insists she is the executive of the will but will not put my nieces mind at rest and show her the will--if there is one???
Noddy
- 14-Jan-16 @ 1:25 PM