I Challenged a Will: A Case Study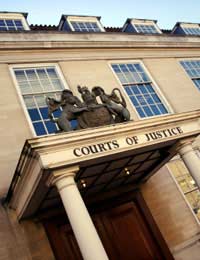 Britons are under pressure from all sides to ensure that they write a will, and keep it updated. The risks associated with dying without having made a will, also known as dying intestate, are significant and well documented; you run the risk of your estate and affairs being dealt with in a way that is not in accordance with your wishes.
However, there are instances in which an individual's will may not actually ensure that their wishes are acted upon. In order to be accepted and executed, a will must be written in a legally valid way. Furthermore, and perhaps more importantly, it is possible for certain interested parties to challenge the content of the will – for example if they believe that they are not sufficiently provided for. This case study concerns Richard*, who made such a challenge.
Financial Dependency
Richard was in a civil partnership. His partner was the only bread-winner in the household – but the deceased individual's will stipulated that his entire estate should be passed to a previous partner. He had previously been married and, although they had been divorced, the deceased individual had not updated his will.
"I had always known that my partner hadn't rewritten his will," said Richard. "But he died very suddenly. It was one of those things that we always meant do but never quite got around to."
As Richard was financially dependent on his deceased partner, his solicitor told him that he would have a case if he chose to challenge the will. "Anyone can make a claim against a will if they are financially dependent and have not been provided for," said Richard. "But it is apparently easier if you are a spouse or civil partner."
Time Limits
Richard's solicitor began the challenge promptly; there is a strict six month time limit on these sorts of claims. The six month period begins on the date on which probate is granted or letters of administration are issued. Any challenge on the grounds of lack of provision will be brought under the Inheritance Act 1975.
"Once the challenge had been made, we had to wait for a court date," Richard explained. "This was probably the hardest part - particularly because my financial situation was becoming more difficult all the time." Richard had found a solicitor that was willing to take the case on a 'no win no fee' basis, but this is relatively rare. If you are intending to challenge a will you should bear in mind that the legal fees can easily run to tens of thousands of pounds.
Judge's discretion
Richard's case eventually arrived in court. The stipulations of the Act mean that it is up to a judge to decide whether or not the challenge will succeed. There are some guidelines contained in the Act, but these are very broad; it is basically up to the judge to look at each case on its merits.
The pair had been in a civil partnership for a year, but had been living together as a couple for some years before that. As such, in this case the judge determined that a settlement was due – although the original beneficiary also received a portion of the estate.
Of course, where possible it is always best to settle disputes like this out of court. However, if you are concerned that you have not been provided for in a will, you may wish to consider launching a challenge. Before doing so, ensure that you take specialist legal advice – an inheritance lawyer will be able to tell you whether or not you have a case.
*Names changed.
You might also like...