How I Settled a Death Intestate Overseas: A Case Study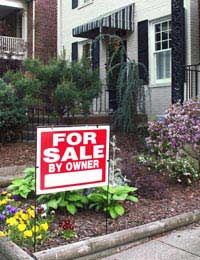 Intestacy is a complex problem. Avoiding the difficulties of intestacy is amongst the primary reasons for making a will, and yet a startling number of people still fail to do so. An intestate death can cause unnecessary hardship and extra work for family and dependents – but these problems are compounded when the death occurs abroad.
In the cases of deaths abroad, dependents are likely to have to contend with laws in the country of death that may be very different to those in the UK. Depending on circumstances of citizenship, there can also be confusion regarding which of the countries' laws should apply to the estate of the deceased individual.
This case study concerns Julia* whose aunt died in Saint Kitts. The deceased woman had dual British and Kittitian nationality, having been born in Saint Kitts to British parents. "My brother and I were her only surviving relatives," said Julia. "We never knew our aunt particularly well, but felt that we should try to clear up her affairs as best we could."
Legal similarities
Saint Kitts is a Commonwealth country, and has inherited significant elements of British common law. As such, inheritance procedures are fairly similar. It is accepted that the law of the area in which property is held should apply, regardless of nationality. "Although the laws are similar, we had to contend with a very slow legal process," explained Julia. "Anyone preparing to deal with intestacy or inheritance abroad should be prepared for a long slog."
Julia first had to secure letters of administration from the authorities in Saint Kitts. Letters of administration are necessary when there is no will, and they give the recipient control over the assets held in the estate. "In order to get the letters of administration we had to prove that we were the next of kin. We ended up contacting the relevant offices in Saint Kitts ourselves, but have since realised that we should really have spoken to the British Embassy out there."
Property licenses
The deceased woman had no debts, and her savings were negligible. However, she did own property in Saint Kitts. This had been her family home, and was now passed to Julia and her brother under intestacy laws.
"We did not want to keep the house," said Julia. "But in Saint Kitts foreign nationals have to have a license to hold property, even if they have inherited it." This is not uncommon practice abroad. If you are faced with the prospect of settling an intestate death abroad, you should investigate whether or not a license will be required if you are to inherit property.
The application process for the property license took some months, and required Julia and her brother to enlist the services of a lawyer in Saint Kitts. "This was a fairly large expense, but it seemed like the only way that we could get the process sorted," she said. A license was eventually granted, and the property is now up for sale.
"Although each step was fairly simple, this has been a long process, anyone embarking on this process should remember that it is perfectly possible to get someone's affairs sorted abroad, even if they have died without making a will. But don't expect it to be quick."
*Names changed
You might also like...
My Great-Aunt died and left a property in the UK and we didn't know about it. Lambert Council took over the property. I was contacted as her next of kin. on chasing the matter we realised thatthe council has taken the property. i can't understand. What happened for the property to be taken away from my family? What can i do to get the property back? i am a UK citizen and currently live London where the property is. what can I do to get back the property? HELP, please
Meg
- 20-Feb-16 @ 3:28 PM