The Great Payment Protection Scam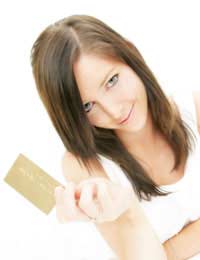 Payment Protection Insurance (PPI) has been the basis for one of the most significant consumer rebellions in recent years. The Competition Commission has come to a landmark verdict that vindicates those who maintained that PPI was being unfairly marketed and mis-sold. However, many people are still unaware of the dangers of PPI, and many more do not realise that they may be entitled to a significant refund.
Purpose of PPI
Payment Protection Insurance is marketed as a way of protecting yourself in the event that you become too ill to work, or lose your job. It has relevance to those making a will, because some insurers sold PPI on the basis that it would offer cover in the event of their death. The purpose of the insurance is to pay off your debts if you cannot work or, in some cases, if you die.
PPI pays out all or part of you minimum monthly repayments if one of these events were to occur. It has become increasingly popular as the economic downturn has worsened, with many people worrying about how they would pay off their debts if they were made redundant.
However, it is not the benefits of PPI in and of themselves that are up for debate. Rather, it is the way in which the product has been sold.
Unfair Selling Practices
Tens of thousands of consumers have been the victim of mis-selling by unscrupulous loan companies whose salespeople have pushed PPI on them, either when it is unnecessary or, in the worst cases, against their clearly expressed will. Amongst this list of unscrupulous companies can be found some of Europe's biggest financial names, including Egg, who were handed a record £30 million fine in December 2008 as a result of their PPI practices.
Customers have been subjected to extreme pressure by salespeople who have frequently insisted that they take out PPI. Often, these individuals have said that the customer can only have the loan if they take out the insurance – even if the loan has already been approved. Similarly, the combined premium is often added to the total balance of the loan, meaning that every monthly repayment is inflated.
Competition Commission Findings
More recently, the Competition Commission has ruled that lenders may not sell PPI until at least seven days after the loan has been granted. This has angered lenders, who frequently make a bigger profit on the insurance than they do on the loan itself.
If you have taken out a loan or credit card in the last few years there is a high likelihood that you were offered Payment Protection Insurance. You may have taken it as a result of a desire to safeguard yourself, or because of undue pressure from a salesperson. In either case, you may well be entitled to a refund and compensation.
The result of the Competition Commission report, along with earlier Financial Services Authority rulings, seems to make a class action against PPI vendors likely, or at least possible. In the meantime, you should make clear to your lender that you wish to be refunded. Most are currently complying with their customers' demands.
You might also like...