Why do I Need Life Insurance?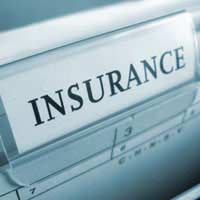 Considering taking out life insurance is a conversational topic which suffers from the same maladies as a quick chat about writing a will; it is generally thought that to talk about such things is to 'tempt fate', and that it would be easier to just push them to the back of the mind.
Life insurance, however, is another very important way of safeguarding the livelihood of your dependants after your death. If you don't yet have life insurance, consider the objects which you have taken out cover for - you probably have house insurance, car insurance, even travel insurance. If you are prepared to insure these, it would seem bizarre not to insure your life.
Premiums
When you take out a life insurance policy, like any other policy, you will pay an annual premium. The size of your premium will depend upon certain personal factors such as your age, your health and, of course, the type of cover that you are buying.
Life insurance policies can be expensive, but the benefits almost certainly outweigh the costs - by investing in this policy, you are going a considerable way towards safeguarding the lifestyle of those who depend upon you financially. The more comprehensive a policy you take out, the more comprehensive the financial assistance to your immediate relatives will be.
Whether or not you need life insurance is dependant upon you own, personal circumstances. If you have no dependants, then investing in a policy which will have no-one to pay out to when you die seems pointless. In all other circumstances, however, life insurance is almost certainly a wise idea. If you are the only breadwinner in your household, taking out a policy is an absolute necessity. In these cases, a good policy would enable your partner to continue their lifestyle while, for example, your children finished education.
Even if your partner also has an income, however, a life insurance policy would be a good investment; if you were to die unexpectedly, the chances are that your partner's income would not be sufficient. Payment of a policy, either in one lump sum or in the form of another regular income, would help to ease any financial hardship they might suffer.
Debts
When thinking about life insurance, you must always remember that your debts do not get written off when you die; they must be paid from your estate. As a result, if you have any dependants whatsoever, you should always ensure that you have a life insurance policy large enough to at least cover what you owe.
The worst case scenario (which occurs more often than it should) is for one partner to die, and for the other to be forced to give up the family home because they cannot afford to make the mortgage payments. At least covering the remainder of your mortgage would ensure that your family could keep their house after your death. There is more information about these types of policy, along with several others, in articles elsewhere in this section
.
You might also like...