How Much Cover do I Need?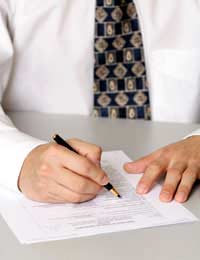 Life insurance is one of the best ways that you could possibly hope to safeguard your dependents' financial future. Coping with the death of a loved one can be hard enough without also having to deal with new-found financial insecurity and, as such, taking out a good life insurance policy is a matter of common sense.
Levels of Cover
Having decided that you are going to invest in a policy, you must then decide what level of cover you need. Far too many people take out life insurance policies which are well below their actual requirements; factoring in those who have no insurance, and those who are under-insured, it is estimated that there is a life insurance deficit in the UK of £2 trillion. Spending your hard-earned wages on a policy which will not do the job for which it was intended when it is actually needed is almost as bad as having no policy at all, and so you should give some serious consideration to the level of cover that you will require.
When thinking about levels of life insurance, you should consider your financial priorities. If you have a mortgage, then your absolute first priority should be to safeguard your family's ability to pay it off. If you are the main breadwinner in the household, losing your income through death could well be enough to cause your family to lose the home through their lack of ability to keep up with mortgage repayments. Clearly, this course of events should be avoided at all costs.
After this, you should look at any other debts that you have accrued; this may be a personal loan, credit cards, overdraft, or any other money that you owe a bank or financial institution. You must ensure that your policy is sufficiently large to enable your dependents to pay off these debts outright.
Living Standards
After looking at your debts, you will need to consider your family's current living standards. As a general rule of thumb, a figure of ten times your gross annual income (that is, your income before tax) should be sufficient to ensure that your dependants can carry on their current lifestyle. If you have young children this figure may need to be higher, as may be the case if you are the sole working member of the household.
Another factor to consider is the length of your policy. Of course, it seems fairly nonsensical to take out life insurance if you do not yet have any dependants. However, the same question needs to be asked at the other end of the spectrum - when should you stop insuring yourself? In most cases it would make sense to sever your policy once you reach the State Pension age, unless you are retiring and are entitled to a private company pension. However, the most important factor to think about is your children; you should always remain insured until your children are financially independent. This will generally mean that, whatever your age, you should keep up payments on your policy until they have finished education and are capable of supporting themselves.
You might also like...