Coping With Sudden Death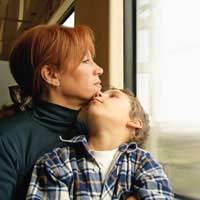 The sudden death of a close friend or family member is perhaps the most difficult form of bereavement which can be experienced. The range of emotional and physical effects that can be suffered is often unexpectedly wide-ranging; shock and numbness are often the most immediate responses, as the body attempts to take in the magnitude of what has happened.
Different Experiences
The effects of an unexpected death can differ from those experienced as a result of, for example, a death following a terminal illness. Perhaps the most difficult cause of death to deal with is suicide.
After such an event, following the shock and disbelief that is likely to be triggered immediately, it is very common to experience feelings of guilt, or ask repeated 'what ifs'. These are frequently the most difficult Symptoms of Sudden Bereavement, resulting in a constant questioning of one's own actions. Questions such as 'why didn't I see it coming?' or 'why wasn't I there?' are perfectly normal but, as difficult as it may be to accept, they are also of little help to the grieving process.
In retrospect, the action that it may or may not have been possible to take in order to prevent the death may seem obvious, but dwelling on this will only compound and extend feelings of guilt that you may experience. As a result, your grieving process will only be extended.
Practicalities
Deaths as a result of suicide or serious accidents can also be particularly difficult to cope with as they may be followed by such things as a coroner's inquest. In England and Wales an investigation must follow any unexpected death, and this can be a difficult period to endure. In some cases the investigation may result in the body not being released for some time, although this is certainly not true of every case. Coping with an investigation into such a personal occurrence can seem like an almost impossible task, particularly as you may well be interviewed as a witness. However, it is often thought that being as well-informed as possible about the proceedings can help to ease the process. You should be given updates by the coroner's office and you will be informed of the date and location of the hearing; unless you are giving evidence, whether or not you attend is up to you.
The process of coping with grief is different for every individual. However, there are certain common things which can help to make the process easier. You should, for example, ensure that you set aside some time each day to allow yourself to grieve; it is absolutely fine to cry, and you should feel no need to stop yourself.
Similarly, many people find it useful to write down their thoughts, as this helps them to regain control over what can seem to be a very chaotic time. Regular exercise is also an excellent idea as it helps to encourage a general sense of well-being, and will help you to sleep better during the nights.
You might also like...