Finding Help to Cope with Bereavement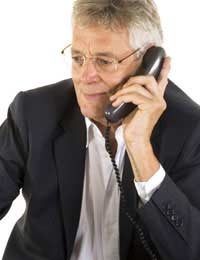 Bereavement is a very difficult process. These difficulties are often compounded by a sense that the sufferer is on their own, and that there is nowhere for them to seek help.
In reality, there is a wide range of organisations and structures set up to help people cope with their bereavement. By making use of these organisations you can make the process of coping with your loss more manageable.
Charitable help
There is a range of help available from charitable organisations. The UK has a wealth of charities dedicated to dealing with so-called 'end of life' issues. Many of these organisations aim to help not only those with terminal illnesses, but also carers and the newly bereaved.
If the deceased person was suffering from a terminal illness, it may well be that you are already in contact with a charity. If not, you may wish to consider making contact with a relevant organisation. Your choice of charity may depend on a range of factors. Many operate within relatively small geographical areas, dealing specifically with people in their local area. Others, like the Child Bereavement Charity, deal with specific types of bereavement.
Counselling
Often, simply talking to someone can make bereavement easier to cope with. Again, there is a range of organisations that can offer counselling services of varying sorts.
Many people consider the Samaritans to be a last resort. In fact, though, this organisation provides a free, anonymous opportunity for you to simply speak to someone. There is someone on the end of the phone 24 hours a day, and for many people this can be a valuable alternative to more formal counselling.
Of course, if you would prefer to speak to a counsellor face-to-face, there are opportunities for you to do so. The British Association for Counselling and Psychotherapy (BACP) has a list of accredited counsellors on its website. This is a good starting point if you are looking for one-to-one help.
Depression
It is not uncommon for bereaved individuals to fall victim to depression. It is important to understand that clinical depression is a serious illness, and one that must not be ignored. Instead, you should recognise that a range of help is available for those who suffer from depression. The earlier you seek help, the quicker you will start to feel better.
If you think that you are suffering from depression, you should seek medical help. Your GP will be able to talk through the problem with you, and recommend suitable treatment. You should remember that the treatment does not necessarily need to involve anti-depressants. Instead, in many cases doctors will recommend counselling or cognitive therapy. This can be a very effective way of coping with your bereavement, and nipping your depression in the bud.
The seriousness of clinical depression is often understated or overlooked. It is important that you understand that depression is a genuine and serious illness, but it is also one that can be treated. You should seek help immediately if you feel that you are suffering from depression.
You might also like...