Minimising Funeral Costs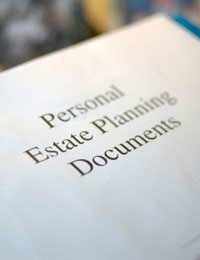 There are a huge number of financial costs associated with death. It may be necessary to appoint solicitors to deal with the disbursement of the estate; relatives sometimes need to travel if the deceased person lived abroad and perhaps most costly of all, the funeral can mean a huge financial burden. In an ideal situation, the deceased person will have left arrangements in their will for sufficient funds to be made available. Often, however, this is not the case, either because the person died intestate or because they simply did not have enough money.
In the case of intestacy, there are specific laws governing funeral expenses; if you are in this situation, you may find it useful to read the articles on intestacy elsewhere on this site. However, just as common a problem is a simple lack of funds. This can pose enormous problems for the surviving relatives, as funeral costs can be unexpectedly large. Similarly it is often the case that, when a deceased individual had been living in rented accommodation, their estate will be liable for outstanding rental bills. All of these costs must be covered.
Numerous Ways
There are numerous ways, however, of minimising the cost of a funeral service while still ensuring that it is as personal and memorable as everyone would wish it to be. Of course, many of the costs that are incurred in the planning of a funeral happen because you are employing someone to perform a service or do a job. In these instances, therefore, you must decide amongst yourselves how much work you are willing to put in in order to minimise your expenditure.
DIY
Many more people are now performing 'DIY' funerals. These are becoming increasingly popular because they allow the family to have much more control over the service, but they are also highly cost effective; Which? Magazine recently stated that they can save the family up to £800. These savings can be made in numerous areas; for example, there is no requirement to employ a funeral director at all. There is nothing to stop the family laying out the body and transporting it to the service themselves, of course with the proviso that they have a large enough vehicle available. Similarly, there is no necessity to have an expensive oak casket. Indeed, many people are turning away from these items out of choice, in favour of more environmentally sound (and much cheaper) alternatives. If you are interested in alternative caskets, you might wish to read the related article elsewhere on this site.
There are, of course, certain costs which simply cannot be avoided; cremation incurs costs at the crematorium while burial, even with an inexpensive casket, will require the purchasing of grave space and, probably, the services of a grave digger. Furthermore, you may wish to think carefully about laying out the body yourself; it is often recommended that at least the advice of a funeral director is sought here. However, with a bit of canny thought there is no reason why a funeral service should cost the earth.
You might also like...