Can I Leave Funeral Arrangements In My Will?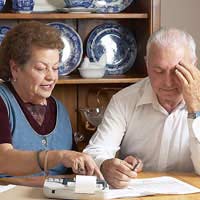 A will is a massively important document in financial terms. Its creation gives assurances that your estate will be dealt with in the ways in which you rather than the taxman, intend. However, there are also numerous other benefits of a will. One of the most important of these is the opportunity to outline your funeral preferences.
Making Funeral Arrangements In Your Will
Planning what you would like to happen at your funeral may sound macabre, but it serves a dual purpose. In the first instance it ensures that you have your wishes met after your death and, secondly, it grants your relatives and loved ones peace of mind because the have assurances that they can arrange a service which you would have liked to have seen. For these reasons it is possible to leave funeral arrangements in your will.
Leaving funeral arrangements is not difficult. In contrast with the legal protocol that must be followed in most financial matters, there is no strict format for leaving an outline of your funeral preferences. Many people choose to stipulate very little; a common sight in wills is a request, for example, for donations to be made to a charity in the place of flowers at a funeral. Similarly, some people leave instructions as to the music that should be played, or a suggested reading. In recent times, individuals have even begun recording after-death messages to be played to the congregation; this may sound bizarre, but if that is what you would like then that can also be stipulated in your will.
Pre-Paid Funeral Services
Giving short guidelines as to what you would like to happen at your funeral can be a good idea for many people, but it is often simply impractical to outline your wishes if you have a definite, extensive idea of what you would like. In these cases, a will may not be enough. It is possible, however, to look at having funeral arrangements planned in advance. Again, this sounds macabre to many people, but it can offer the same peace of mind to both you and your loved ones after your death that writing guidelines in a will offers to others.
Many funeral directors now offer a Pre-paid Service in which an individual can play an active role in the planning of the funeral ceremony. This service is generally used by those who are concerned about their family bearing the cost of a funeral, but there is no reason why you shouldn't be able to use it for other purposes. Many of those who have done this have said that planning your own funeral is, in fact, an enlightening, even enjoyable experience. This will give you the opportunity to ensure that your wishes for funeral arrangements are put into practice, even down to details such as the type of flowers or material from which the coffin is made.
There are certain factors which should be considered when looking at Pre-paid Funeral Packages, which are covered in more detail elsewhere on this site.
You should also remember that such meticulous funeral planning is not necessary for the majority of people; in most cases a few lines in a will is enough, as long as you have discussed your wishes with those close to you. It will, of course, be them who are charged with organising the funeral arrangements, and so it is vital that you express your wishes to them.
You might also like...