Level Protection Plan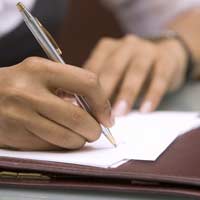 Level Protection is a very popular form of life insurance. It is a type of 'term' insurance (the broad characteristics of which are described in an article elsewhere on this site), in that the policy will ultimately expire; if the policy holder survives the term of the policy itself, they will receive no benefit.
Level Protection plans are less simplistic than some other term policies, however. Most commonly, they will offer to make payment of a lump sum in a variety of different circumstances, rather than simply on the death of the policy holder within the period of the policy. A good Level Protection plan will offer to make payment if this occurs, but will also pay out a lump sum if you are diagnosed with a terminal illness within the term of the policy.
Key Differences
There are several key differences between a Level Protection plan and some of the policies with which it could be most closely compared. One of these is, in fact, demonstrated in the name; it is called 'level protection' because the amount of cover to which you are entitled will remain constant throughout the life of the policy. As a result, Level Protection policies are becoming increasingly popular with those who have interest-only mortgages. This means that, as a result of the fact that you know exactly how much you will have to pay off when your mortgage expires, you can calculate the amount of cover you require very accurately.
Level Protection is not intended to be a savings or investment scheme; unlike many other life insurance arrangements, this type of policy has no early cash-in value. As a result, if you decide in the future that you no longer require life insurance (perhaps you have paid off your mortgage early, or no longer have any financial dependants) you will forfeit any money to which you would have been entitled when you claimed on the policy. Similarly you should remember that you will, of course, be required to keep up regular payments, or you will void your policy.
Limitations
There are several important limitations on the circumstances in which most insurance companies will pay out for Level Protection policies. Perhaps the most important of these revolves around the definition of 'critical' illness. It is vital to note that a critical illness is distinct from a terminal illness; a terminal illness reduces the sufferer's life expectancy to less than twelve months, while a critical illness may not have any effect on the length of time you are expected to live. You should check with the individual insurer as to what they cover under 'critical' illnesses, as many offer separate cover for these circumstances, often at no cost.
Furthermore, you should always remember that you can only make one claim on a policy - once you have made a claim, the insurance will immediately end. As a result it would not be possible, for example, to make a claim on diagnosis of a terminal illness followed by a further claim on death.
You might also like...