Types of Cover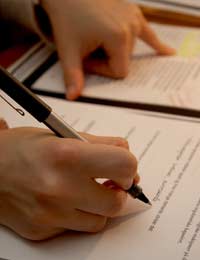 In general terms, life insurance has one major aim; most people take out policies in order to safeguard the financial well-being of their dependants after their own death. There are, however, two broad types of life insurance, each of which will suit a different desired purpose. These are 'investment-type' and 'term' life insurance.
Investment-type
Investment-type life insurance works on the basis that a cash sum will be paid either when you die, or when the term of the policy expires, depending on the arrangement that you have with your insurer.
They involve you contributing regularly (normally monthly), with your contributions being invested in a variety of ways. The type of investments that may be made with your money will depend on the type of policy you take out; the most popular investment-type policies involve your money being pooled with other investors and being used to buy bonds. This is essentially equivalent to a loan to a government or large organisation; the risk is therefore very low but, as a result, so too is the rate of interest. Obviously the amount that will be paid, either on your death or, depending on your policy, at the end of the term if you survive it, will depend on the performance of your investments during the term.
These particular types of life insurance are popular because of their low-risk status, but this can also mean that they are expensive.
Term
The second broad type of life insurance is known as 'term' insurance. This arrangement generally means that a lump sum will be paid if the policy-holder dies within a certain time period. However, unlike some investment-type policies, if the holder survives the term they will receive nothing.
Term insurance is also sometimes known as protection-only insurance, as its main purpose is to safeguard dependants against liability for outstanding debts. In this way, many people who choose term insurance set the length of the policy according to the length of time remaining on their mortgage. This ensures that, if the policy holder were to die, their dependents would be financially capable of paying off the entire debt. In the same way, many people take out protection-only insurance with a policy term correspondent to the time until their children will become financially independent.
The differences between investment-type and term insurance can be confusing. Essentially, however, investment-type life insurance pays out either on a specific date, or on your death, while term policies pay only if you die before that date. Investment-type insurance is often more expensive, as a result of the perceived benefits of guaranteed payment whether or not you die before the term is up. As a result, many people opt for protection-only, as it generally offers all of the necessary safeguards but with lower monthly payments.
Similarly, many financial advisors would suggest that it is generally better to keep savings and investments separate; with investment-type insurance they are inextricably linked, and you will therefore not necessarily get the best deal - or, indeed, the best performance from your investment.
You might also like...