What is Bereavement?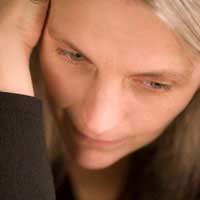 Bereavement is one of the most difficult things which with we as humans, are required to cope. It can be an event which triggers a process that takes several years to cope with; indeed, a significant number of people find that they never truly cope with the grief that results from bereavement. The term 'bereavement' describes the loss of someone to whom one is close, usually through death. Bereavement is, in itself, distinct from grief; grief describes the mental (and often physical) effects that bereavement has on an individual.
Widely Experienced
Bereavement is an event which affects a huge number of people. It is estimated that 360,000 widows or widowers will be created next year in the UK, with the majority of those being women who have lost their husbands. Indeed, the loss of a spouse can be one of the most difficult losses with which to cope, although many people would suggest that the loss of a child or parent is the form of bereavement which will have the greatest effect on the life of the sufferer.
It may seem cynical and un-emotional, but bereavement can be compared to the feelings experienced after the loss of an object. In the short term, the loss may induce feelings of anger, dismay, panic, and, of course, sadness. Furthermore, depending on the object, your life may change as a result of the loss. In the long term, however, the majority of people will ultimately be able to cope with the loss to the point where they are able to put it to the back of their mind. This (admittedly rather crude) analogy can be used to describe the process of grieving.
Preoccupation
In the immediate aftermath of bereavement, it is perfectly normal for the sufferer to think about the deceased almost all the time. They are likely to be preoccupied with memories of the person who has died; regret and guilt are also common emotions. One should not feel that this is unacceptable, or attempt to prevent these feelings. Death does not cause an individual to be immediately wiped from the memories of those to whom they were important and, therefore, it is perfectly understandable that they should be preoccupied with thoughts of the deceased.
In time, however, this acute grief will subside. Bereavement, and the process of grieving which follows, is a process which should ultimately result in the ability of the sufferer to deal with their loss acceptably on a day to day basis. It is not expected that one should forget the deceased, and nor should any feelings of guilt be experienced when attempts are made to get on with normal life – you will not be 'betraying' the person who has died by attempting to get back to normality.
However it is, of course, entirely understandable for certain objects, occasions, or occurrences to remind you more acutely of that person; these things take on associations and, as such, it is perfectly normal that such things as significant dates or anniversaries may be difficult to cope with. In time, though, the poignancy of these will also be diluted.
You might also like...