Mortgage Protection Plan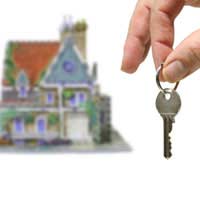 Mortgage Protection Plans are a popular form of life insurance. They are similar to Level Protection which is described in more detail elsewhere on this site, but with several key differences.
Characteristics
Mortgage Protection is, as the name would suggest, intended to be used to safeguard repayments on a mortgage in the event of death. More specifically, they are useful for those who have repayment-type mortgages (you can also look elsewhere on this site for more details on this). Mortgage Protection Plan life insurance can generally be arranged on a term of up to 35 years, and from as little as three or four years. During this period of time, the amount that would be paid out is reduced incrementally. The amount by which it is reduced is set at a fixed rate at the beginning of the term, and should be relative to the amount by which your mortgage debt will be reduced over the life of the policy through repayments.
Mortgage Protection plans generally pay out in a fairly specific set of circumstances. This includes, of course, death; diagnosis of a terminal illness which will lead to death within twelve months; diagnosis of a critical illness; and permanent disability. In some cases, you will require optional extra cover in order to qualify for the last two. These conditions are very similar to those associated with Level Protection plans, and should be subject to the same considerations: you will have terminal illness cover as standard on almost every Mortgage Protection plan, but you should understand that there is a distinction between terminal and critical illness; terminal illnesses will reduce an individual's life expectancy to less than twelve months, while critical illnesses may have no effect on life expectancy.
Considerations
Your mortgage is the first debt which you should safeguard against in the event of your death and, as such, Mortgage Protection Plans are very popular. However, there are a few considerations that you should think about before taking out such a plan. The most important of these is ensuring that the rate at which the potential value of the policy decreases is sufficiently slow to ensure that your spouse or other remaining relatives would be financially able to pay off the debt. This rate should be negotiated with your insurer, but do not allow yourself to be tempted into a quicker rate in exchange for lower monthly contributions – this will seriously damage your remaining relatives' long-term interests.
Conversely, Mortgage Protection Plans can also often be used to safeguard your own financial future; generally insurers will allow you to cover the life of someone (usually a spouse) whose death would affect you financially. This is a potential alternative to taking out two policies.
Finally, you should remember that a Mortgage Protection Plan will have no cash-in value; that is, you cannot choose to end your policy other than by no longer making contributions. You should always enquire, therefore, as to what would occur were you to make an early repayment on your mortgage. Similarly, the policy will cease immediately upon paying out.
You might also like...